We are a handful of full-time in domestic PP imitation rattan baskets. One of the manufacturers of PP line of its own process, serious and responsible corporate philosophy and skilled weavers, our rattan basket whether solid PP wire basket, or hollow PP basket product, our quality is better in the market level.
Basket company products are mainly exported to foreign markets in the developed countries, Japan, Germany, Australia and other higher acceptance of the main suppliers of developed countries. In recent years, with the upgrading of domestic consumption concept also began to turn to the domestic market, and in view of the domestic market, developed a series of unique basket, to the domestic market has occupied a place. PP basket company of rattan basket can be washed, can be used in the microwave oven and dishwasher, has not moldy, not bred worms, do not fade, tasteless, etc. Its food grade material can be fully contact with food.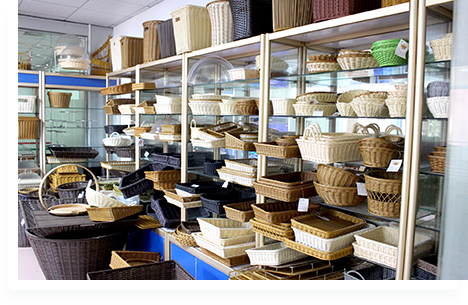 At present, the company has made Japan, Germany, the United States and other countries food contact product certification standards. The company's anti rattan basket types including bread basket, basket supermarket, hotel basket, laundry basket, basket, bread basket, cosmetics, snacks, basket, basket vegetable basket, supermarket shelves, packing basket, PP basket, PP MATS and other products, and has been according to market demand and their own ability to constantly develop new products. We have been PP basket in the industry. Also with the new products and good product quality, and highly responsible attitude to the guest, in expanding our customer groups. Also looking forward to more communication with you! .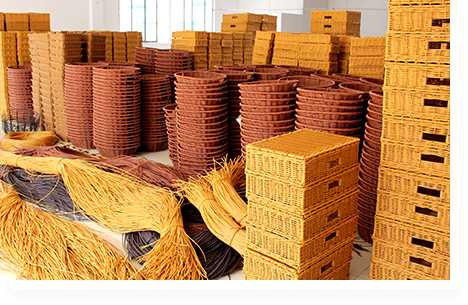 Main market: Japan; In Western Europe. In North America. Oceania; Guangdong; Chongqing; Shanghai; In hunan province.
Products and services: imitation rattan weave baskets; The supermarket basket; Hotel basket; Laundry basket. Bread basket; Cosmetics basket; Snack food baskets; Vegetable basket; Supermarket shelves basket; Packing basket; PP basket; PP mat